An Elevated

Experience

Take relaxation to new heights with an elevated spa experience in one of our three tree-house inspired rooms. Choose from a variety of massages, facials, and body treatments uniquely designed to restore your sense of well-being using the resort's signature brand of soothing oils and lotions. Your intuitive therapist will incorporate rosemary, lavender, and mint picked fresh from Hidden Pond's organic gardens.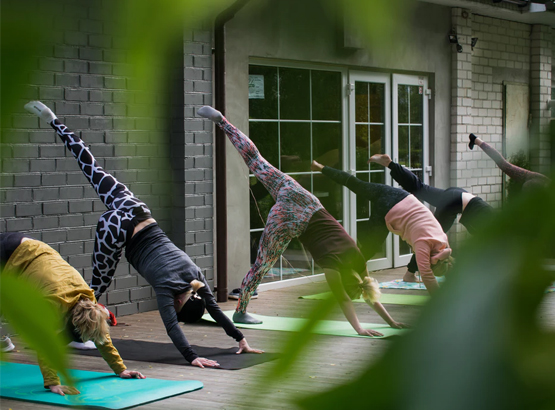 Yoga
Roll out your mat and return to your breath during an outdoor yoga class designed for all levels. Our instructors are ready to hold space for your practice, whether it's restorative yin yoga or an energizing fusion flow.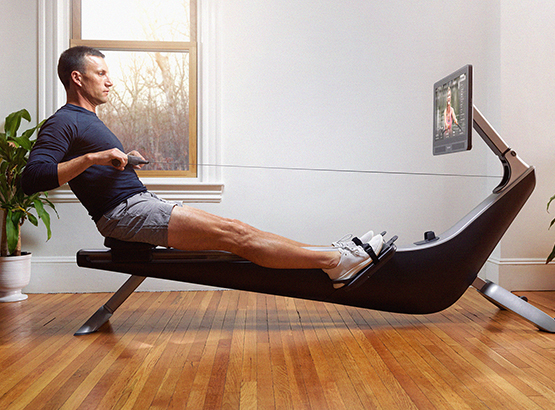 Fitness Studio
Get in a great workout at our state-of-the-art fitness studio, complete with Peloton bikes, NordicTrack treadmills, Hydrow rowing machines, and on-demand classes with The Mirror.
Tree Spa Policies
Reservations
Due to the size of the spa and limited availability, we highly recommend that you schedule your treatments in advance of your visit.
To ensure that all guests can enjoy the peaceful environment of the Tree Spa at Hidden Pond, we respectfully request that noise be kept to a minimum. For your safety, we recommend refraining from drinking alcoholic beverages before receiving a spa treatment. Children are not permitted in the spa. In consideration of other guests, please leave your cell phone behind. Smoking is prohibited.
Early Arrival Requested
We strive to ensure that all of our guests are seen at their scheduled time, so please plan to arrive 10 minutes prior to your appointment to complete the Guest Intake Form. If your arrival is late, your service may need to be shortened or adjusted to accommodate our schedule and other guests.
Cancellation
A 24-hour cancellation notice is required for all appointments or you will be billed for 100% of your service and gratuity.
Special Consideration
At this time we are requesting special attention to how you feel. If you have had a sore throat, cough, fatigue, shortness of breath, or have been in close contact with individuals with Covid-19, we ask that you do not book appointments at this time.
Please advise us of any medical condition, injury, or if you are currently under a physician's care. Conditions such as pregnancy, high blood pressure, or heart ailments are of special interest to our spa professionals. We strive to provide you with the best attention possible and want to be sure that our treatments do not interfere with any issues you may be experiencing. We will customize our services to fit your needs whenever possible.
What to Wear
For most treatments, no special clothing is necessary. Our therapists are well versed in proper draping techniques to ensure your privacy and comfort.
Gratuities
Prices do not include gratuity. A 20% gratuity will be added to your service(s).
Location & Parking
The Tree Spa is located near our restaurant, Earth at Hidden Pond, on the other side of the Serenity Pool. Parking is available in front of Earth at Hidden Pond or near the Event Barn.
Payment
We accept Visa, Master Card, American Express, and Discover. Guests of Hidden Pond and The Tides Beach Club may charge services to their room account.