A Luxury Retreat in

Kennebunkport Maine

Slip off your shoes and make yourself at home — every detail of our luxury Kennebunkport resort is designed to help you unwind — from the sun-lit fitness studio to the Serenity Pool to the organic farm that's yours to explore. Feel your cares drift away as you step into our main lodge, where our friendly staff will check you in, explain all the amenities available to you, and guide you to your destination.
subtitle sitemap
Resort
Amenities
Farm-to-fork dining
Two swimming pools
Guided nature walks
Two organic gardens
Beach cruiser bikes
Two-hour kayak rental at

 

Kennebunkport Marina
Guided tour of the historic White Columns
Fitness studio
Nearby beaches
Golf cart rentals
Explore More
Kayak Rental
Show your Hidden Pond room key at Kennebunkport Marina and enjoy your 2-hour kayak rental.
Farm & Potting Shed
Whether you'd like to gather strawberries for a light summer salad or clip a colorful bouquet of wildflowers to brighten up your cottage, our 800-square-foot organic farm is yours to enjoy.
Golf Carts & Cruisers
Ride around the property in a four-person golf cart or borrow a bicycle and cruise to the beach. With over 60 acres to explore and miles of coastline nearby, we'll lend you some wheels when you're ready to get around.
Fitness Studio
Break a sweat in our state-of-the-art fitness studio, complete with brand new Peloton bikes, a NordicTrack treadmill, Hydrow rowing machines, and on-demand classes with The Mirror, an interactive gym.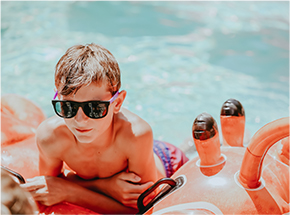 Two Swimming Pools
After a day at the beach, a refreshing dip in one of two pools is a must! The Lodge Pool, located at the main lodge, is perfect for families, while the Serenity Pool, adjacent to the Tree Spa, is for adults only.
Guided Forest Therapy
Educational nature walks and hikes through Hidden Pond are led by our certified Forest Therapy Guide, Jeanne Christie. For more information or to book this immersive excursion visit Connect to Wilderness online.
Be here now
Guest Reception, Back Porch Bar, Family Pool, & S'mores
Event Barn
Guest Garden, Potting Shed & Artist Stuido
Fitness Studio
Tree Spa & Serenity Pool
Earth Restaurant
On the Rocks
Serenity
Tranquility
Charmed
Dilly Dally
Tryst
Shhh
Solitude
Rendezvous
Twilight
Reflections
Tree Tops
Sea-esta
Serendipity
Hideaway
Frolic
Wanderlust
Nestled In
Tom Foolery
Hunky Dorrie
Day Break
Morning Glory
Periwinkle
Thank You
Andrea's Gates
Fawn's Pass
Moonwatch
Stargazer
Sweet Fern
Firefly
Lucky
Silent Pine
Daydream
Lazy Days
Hummingbird
First Light
The From Away Lodge
Buttonwood
Black Willow
Silver Maple
Balsam
Jack Pine
White Ash
Sweet Birch
Tamarack
Red Spruce