Creature Comforts in Kennebunkport

Maine

Inspired by the coastal beauty and pristine forests of Kennebunkport Maine, our luxury vacation rentals bring a bit of the outdoors inside. Built for privacy and serenity amid the wilderness, each thoughtfully curated hideaway delivers a unique combination of modern comforts and rustic charm, making it effortless to relax and unwind at our award-winning Kennebunkport resort.

Learn more about our available stay enhancements
subtitle sitemap
Elevate Your Experience
Make the most of your stay in our luxury hideaways with a selection of enhancements designed to elevate your experience. From floral arrangements and chocolate-covered strawberries to gourmet charcuterie boards and fine wine, order as many add-ons as you like!
Order a Stay Enhancement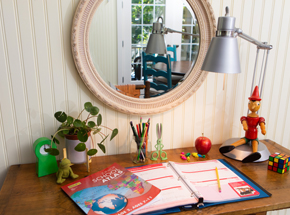 Coastal Learning
$399
Turn your distance learning into coastal learning at Hidden Pond. We'll set you up for success in a quiet corner of your cottage with all the essentials you'll need.
*Available in two-bedroom cottages only; must be ordered three days in advance.
Kids' Camping
$399
We'll fashion a tent on your screened-in porch, complete with two sleeping bags, a plush "fire pit", and a Hidden Pond backpack filled with essential camping needs.
*Available in two-bedroom cottages only, for up to two children; must be ordered four days in advance.
If You Give a Mouse a Cookie
$25
A plate of old-fashioned chocolate chip cookies and glass-bottled milk is the perfect way to unwind between a day of adventure and bedtime.
Bucket of Local Craft Beverages
$40
Crisp bucket of four local craft beers, hard ciders, or seltzers.
Bottle of Wine
$50
Your choice of red or white wine - Chardonnay, Pinot Grigio, Sauvignon Blanc or Pinot Noir, Cabernet Sauvignon, or Red Blend.
Maine Snack Basket
$30
Welcome to Maine! Munch on a variety of snacks for a taste of Maine.
La Dolce Vita
$80
Enjoy a bottle of Prosecco, two whoopie pies, and 6 chocolate covered strawberries.
Plate of Macaroons
$30
Enjoy an assortment of sweet macaroons in the comfort of your room.
La Dolce Vita with Champagne
$265
Hand-dipped chocolate strawberries, whoopie pies, and a bottle of Champagne make for the sweetest stay.
Seasonal Flower Arrangements
$125
Brighten up your space with a beautiful floral arrangement displayed in a glass vase, created from fresh, local flowers that highlight what's in bloom each season.
*Must be ordered four days in advance.
Chocolate Strawberries
$25
Celebrate a special occasion or treat yourself to a well-earned plate of hand-dipped chocolate-covered strawberries, just because.
Golf Cart Rental
(4-6 seats)
$85-$110/night
Grab the family, and cruise around the resort grounds in style! Front desk concierge will confirm golf cart availability & driver requirements with you upon approval of your request.
Weber Grill Provisioning
(Burger, Chicken, or Steak Dinner for Two)
$65, $80, $100
All meals have been seasoned and prepared carefully by Chef Joe Schafer. Choose from steak, chicken or burgers – all of which come with veggies from the farm, salad and a dessert. All kits are for two people. Instructions are included for how to cook properly.
*Please note, all orders need 48 hours advance notice.*